SEO SERVICE
And Why Your Website Should Be Optimized For Google
Expand your reach and attract more qualified users to your website with a solid SEO strategy that is tailored for your business. Collaborate with an experienced SEO marketing specialist in Helsinki who has over a decade of proven track-record.
Here for you if you need SEO
What is SEO?
Simply put, SEO is the process of using your own content to enhance the visibility of your website and improve your site's rankings to drive higher quality web traffic to your page through organic search results on search engines like Google.
Why SEO?
SEO is relevant and powerful because it helps you be visible to users who are typing directly what they want. Through Search Engine Optimization, you are offered the chance to connect with consumers while they are actively looking for a solution.
I believe totally in the influence of SEO, and the importance of approaching search engine optimization with enthusiasm. My methodology aims at amplifying your content to increase the cluster of pages known by Google – or, your indexation on Google, as we say in SEO terms. The main takeaway: more relevant pages, more indexation, more interactions with prospective customers.
As mentioned on my home page, content is king! Let's discuss the ways we can help ensure your content is reaching the largest possible audience.
The influence of talk talk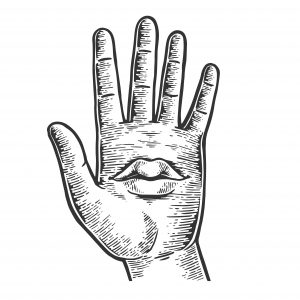 "We need to talk."
The more talkative you are about your work, the more knowledge and data you are providing your customers to make informed decisions.
By providing more information about what you do in your content, you are enabling your customers not only to make more choices, but more specifically, to make choices about buying your product or using your service.
Consumers are becoming more mindful of their shopping habits. We are seeing this even more so as a result of the Coronavirus pandemic. Consider the amount of time and energy you or your friends and family may now spend researching online before making a purchase; this is a new frontier in retail.
While these new shopping habits may have initially seemed to create a challenge for many businesses, I see the ways they have created an awesome opportunity to connect more directly and authentically with consumers.
SEO is such an incredible tool born out of the move to an online-based service and shopping community, and I'd love to help you embrace this great marketing technique and use it to your advantage.
Because of this mindfulness in shopping habits, your content strategy should include not only information about what you do, but also plenty of information on how you do it.
For example, if you are in a competitive industry, such as a Coach, a Yoga Studio, or a Therapist, you will want to provide lots of information about your methodology, your approach, your angle. Your consumers may want to know if you have completed specific trainings, as well as what issues and pain points your expertise is solving.
Through a strong SEO implementation, your consumers will find it comforting and reassuring that they have enough information to understand what your insights are and where they are coming from.
Search Engine Optimization is a tool that creates not only the opportunity to connect with more consumers period, but truly, to connect with more qualified consumers interested in your specific product or service.
Info overload?!
One of the most common misconceptions about content volume is that you can ever have too much. Some may ask, "Are you sure all this content is not going to be counterproductive to my business? Isn't it going to be overwhelming and confusing for visitors?" The answer is no. In fact, I would go as far as to say the answer is hell no! When this approach is cleverly implemented, it will not seem too long or too messy. In fact, presenting more content clearly is more a matter of a web design than a matter of SEO. There are easy and nice ways to ensure your users can quickly grasp the most crucial ideas of your messages, no matter how long your page is. For example:
Catchy headlines
Highlighted quotes
Emphasis on KPIs or on key ideas
Comfortable spacing between paragraphs
Visuals (illustrations, infographics, charts, etc.)
Etc.
The choice of font family, font color and background color, along with the language elements (basically, the most important accessibility components), will determine the readability of your content. The misconception that users will be more likely to read your content if it's short might not only be driving traffic away from your website, but it may also be leaving readers who do end up on your page less convinced about your service or product if your content is short, incomplete, and uninteresting.
And there's more – internal linking
Another important aspect of SEO is Internal Linking. Once you have created many relevant pages on your website that explain your service or product thoroughly and match as many keywords to reach your target audience as possible, a smart internal linking should be implemented. Internal linking helps secure your pages Google indexation as well as helps boost the pages link juice (and just like any juice, this gives your content energy, like an online shot of vitamin C).
The Google Bot follows links to discover pages across the internet and measure their popularity by the number of links pointing to them. For example, in real life you're more likely to think that a Netflix show several friends recommended or mentioned is popular or interesting, compared to a show you've heard of only once. The Google Bot is like a web friend, suggesting and encouraging pages that receive more links from relevant sources, i.e. other SEO-friendly pages. Strong Search Engine Optimization can help your website and service be more likely to receive the Google Bot "endorsement".
SEO ROI
After the implementation of SEO, it is easy to measure your Return on Investment. Search Engine Optimization has a great ROI because it's a sustainable way to get long-term quality traffic at a low cost. When compared to costly paid traffic, time consuming and expensive emailing, or pricey PR, the cost effectiveness and impact of SEO is incomparable. Additionally, having a strong SEO implementation will boost the return on other marketing techniques you apply. I would love to discuss further how SEO can increase your visibility and help build your brand and the ways you can monitor your ROI after SEO execution.
Search Engine Optimization is not only about creating content, but doing so smartly, investigating your audience's needs and expectations, and implementing adeptly in order to see all the benefits. Please don't hesitate to reach out if you'd like to find out more about ensuring your content gets the visibility it deserves.